2015 Speakers


SPEAKERS 2015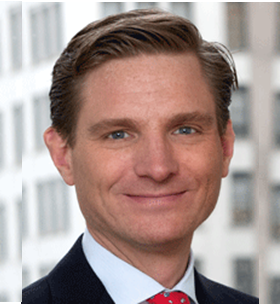 Alexander van Boetzelaer
Managing Director R&D Solutions
Alexander van Boetzelaer is the Managing Director of the global R&D Solutions business at Elsevier. He is responsible for all aspects of developing and delivering information solutions that accelerate and improve R&D decisions and outcomes in drug discovery, design engineering and corporate research. Customers include the world's Top 1000 innovation companies and leading academic research centers; solutions provided include Reaxys, Embase and Knovel. Alexander has overseen the continued growth of the R&D Solutions business through organic and inorganic investments in new products and technology, and has led the transformation of a product-centric marketing and sales organization towards a customer-centric organization.
Alexander joined Elsevier in 2006 and previously served as director of strategy for Elsevier's Science & Technology division and director of business development for the Academic & Government markets. Prior to joining Elsevier, Alexander worked as management consultant with Booz Allen Hamilton (now Strategy&) on the development of corporate and innovation strategy.
Alexander holds a MA degree in Civil Law and BA degree in History from Leiden University in the Netherlands. He is based in New York.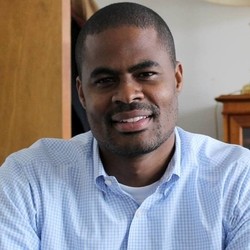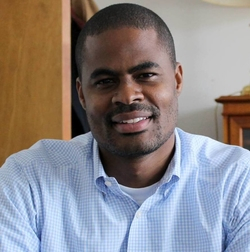 Amen Mashariki
Chief Analytics Officer
Dr. Amen Ra Mashariki is the City's Chief Analytics Officer and leads the Mayor's Office of Data Analytics (MODA). Dr. Mashariki is an accomplished leader within government, private sector and academia with experience in bringing Big Data processing and analytics for large and complex data management efforts. He started his professional careers as a software engineer at Motorola working on over-the-air data transmission projects and led a team of user-interface developers to build components of security features for handheld devices. Most recently, Dr. Mashariki served as Chief Technology Officer at the U.S. Office of Personnel Management.
Dr. Mashariki previously worked at the Johns Hopkins Applied Physics Lab as a computer scientist and research scientist where he led a team working on data mining and data fusion projects in the bioinformatics domain. Prior to that, he served as Assistant Director of Informatics at the University of Chicago Comprehensive Cancer Research Center and taught computer science courses at Hong Kong University of Science and Technology, and robotics at Northwestern University.
Dr. Mashariki holds a Doctor of Engineering from Morgan State University, a Master of Science in Computer Science from Howard University, and a Bachelor of Science in Computer Science from Lincoln University. Amen is a Brooklyn native and attended Brooklyn Tech High School.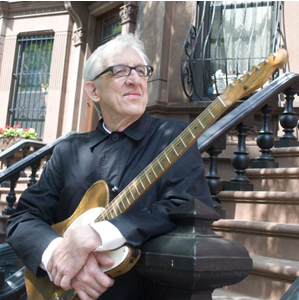 Bill Kirchen
Guitarist, Singer and Songwriter
Grammy nominated guitarist, singer and songwriter Bill Kirchen is one of the fortunate few who can step onto any stage, play those trademark licks that drove his seminal Commander Cody classic Hot Rod Lincoln into the Top Ten, and elicit instant recognition for a career that has spanned over 40 years and includes guitar work with Nick Lowe, Emmylou Harris, Doug Sahm, Elvis Costello and many more. Named "A Titan of the Telecaster" by Guitar Player Magazine, he celebrates an American musical tradition where rock 'n' roll and country music draws upon its origins in blues and bluegrass, Western swing from Texas and California honky-tonk.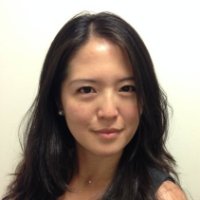 Christine Hung
Executive Director,
Data Science & Engineering
Christine Hung's team is responsible for building data platforms and developing machine-leanring and business analytics capabilities at The New York Times. As the company transforms from a traditional newspaper to a technology and interactive media organization, a cohesive data strategy that ties infrastructure development, analytics and product optimization all together is crucial. Hung is responsible for executing the long-term vision for the group — from building the data foundation to using machine-learning algorithms that enhances customer experience and drives in revenue.
Prior to joining The New York Times, Hung led the iTunes global analytics team at Apple. Her team was responsible for providing strategic insights to senior executives to grow the iTunes business globally. Before Apple, Hung was a senior business analyst at McKinsey & Company with a focus on financial institutions and CPG companies.
Hung was born and raised in Taiwan. She holds a bachelor's degree in finance from National Taiwan University and a joint MBA/MA degree from Stanford Business School and Stanford Graduate School of Education.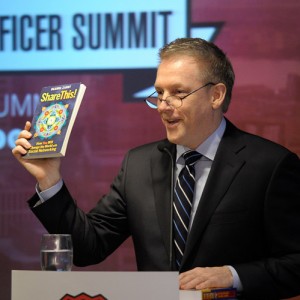 David Mathison
Curator, CDO Summit
David Mathison is the curator of the Chief Digital Officer Summit and founder of the CDO Club.
He is the world's leading authority on Chief Digital and Data officers, and has been quoted by the Financial Times, the Wall Street Journal, Computerworld, McKinsey & Company, MIT Sloan Management Review, CMS Wire, ZDNet, Fierce CIO, and I-CIO, among others.
He was previously the founder and Managing Director of the Digital Media practice at Chadick Ellig, a premiere executive search consultancy named by Business Week as "one of the world's most influential headhunters.
Mathison's book, BE THE MEDIA, was featured in the NY Times after he pre-sold over 5,000 copies in 11 days via his web site, Twitter, and Facebook.
He has given keynote presentations everywhere from Columbia University to the United Nations (3 times in 2010), from Amsterdam to Zagreb.
From 1999-2001 he was founder and CEO of the Kinecta Corporation where he raised $30 million in under 2 years. Kinecta was acquired and is now part of Oracle (NASDAQ: ORCL).
From 1994-1999 Mathison was Vice President with Thomson Reuters, the world's largest news agency, where he pioneered online content syndication.
Mathison earned his Masters degree from Columbia University in 1995.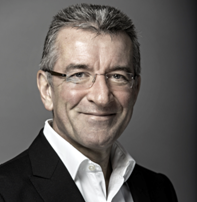 Dr. Didier Bonnet
Senior Vice President and Global Practice Leader
Didier Bonnet is a Senior Vice President and Global Practice Leader at Capgemini Consulting. He also acts as the Executive Sponsor for Capgemini's Digital Transformation offering, a key strategic initiative including a three-year joint research collaboration with the MIT Center for Digital Business.
Prior to this, Didier was the Global Leader of the Telecom, Media & Entertainment practice at Capgemini Consulting for 15 years. He has more than 25 years' experience in strategy development, globalization, internet & digital economics as well as in business transformation for large multinational corporations.
Didier has written numerous articles and is frequently quoted in the press, including the Wall Street Journal, Financial Times and The Economist. He also regularly provides commentary for broadcasters such as the BBC, CNN, Reuters and CNBC.
Didier earned his Doctorate from Oxford University. He is based in London, speaks at events globally and is the co-author (with MIT's George Westerman and Andy McAfee) of the book Leading Digital: Turning Technology into Business Transformation published by Harvard Business Review Press.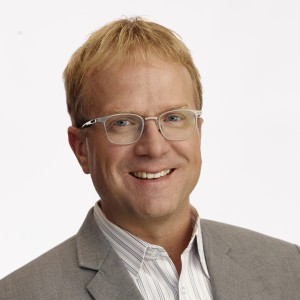 Eric Hellweg
Managing Director Product Management & Digital Strategy
Hellweg leads the strategic direction for all of Harvard Business Review's digital products, including HBR.org, the iPad app, smartphone apps, and new product development and user experience. Hellweg joined HBR in February 2006 as the organization's first online editorial hire, and during this time, HBR.org has grown from 150k monthly uniques to nearly 6 million, and has become a leader across social media channels.
HBR.org re-launched in late 2014 and has posted record traffic and subscription sales since then, also winning the Best Design award at the Digiday Publishing Awards in March, beating out Quartz, The Guardian, and Bloomberg Politics.
Prior to joining HBR, Hellweg served as an executive editor at Forrester Research and an online columnist at CNN Money and MIT's Technology Review. Hellweg was a founding editor of Business 2.0 magazine. Other previous engagements include freelance articles for publications such as the New York Times, Wall Street Journal, Wired, SPIN, RollingStone.com, and many others.
Faisal Masud
Chief Digital Officer &
EVP Global E-Commerce
Mr. Faisal Masud has been Executive Vice President of Global E-Commerce at Staples, Inc since May 20, 2013. In new role, Mr. Masud is responsible for building Staples' digital channels and leading e-commerce efforts across the company, as Staples invests heavily in digital commerce. He also lead the continued development of Staples platforms and sites, including staples.com and the company's mobile assets. He has over a decade of digital experience, building end-to-end, global e-commerce solutions that have driven growth and improved the customer experience.
He joined Staples from Groupon, Inc., where he was vice president and general manager, responsible for managing Groupon Goods' strategy and execution in over 35 countries, and directly managed all functions for his business unit, including merchandising, inventory, marketing, engineering and operations.
Prior to joining Groupon, he was head of global shipping and cross-border trade for eBay-PayPal, where he designed and managed a global shipping platform, which made eBay's marketplace selection available worldwide, and improved delivery experiences and cost. He also created a cross-border trade logistics solution, while leading large cross-functional teams driving shipping efficiency and increased volume.
Previously, he was general manager, worldwide warehouse deals and global sourcing, with Amazon, where he led the development and implementation of a new retail storefront and managed the overall strategy for Amazon's trade-in platform traffic generation, customer acquisition and pricing policy.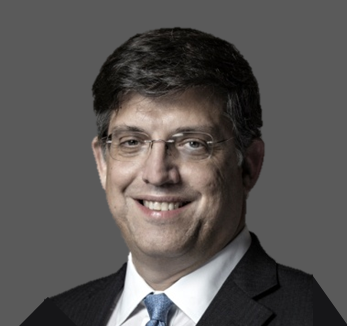 Fernando Alvarez
Global Chief Digital Officer
Fernando Alvarez manages global coherence of all Capgemini digital initiatives as Global Chief Digital Officer for Capgemini Consulting. As Corporate Vice President, Alvarez reinforces the leadership of Capgemini Consulting and Capgemini Group and is leading in the area of digital transformation.
Previous to his Global Chief Digital Officer role, Alvarez was senior vice president and leader of Capgemini's global Mobile Solutions practice. A thought leader and mobile solutions/technology subject matter expert, Alvarez worked closely with multiple multinational corporations, as well as global independent software vendors, to help define and deliver their enterprise mobility strategies. During his leadership of Mobile Solutions, Capgemini was recognized as a leader in the enterprise mobility market by analysts and independent third parties.
Prior to joining Capgemini, Alvarez was President, CEO and Chairman of Abaco Mobile, Inc., an Atlanta-based software company that provided enterprise mobile software solutions. During his 21-year tenure at Abaco, the company became one of the few US Hispanic technology companies that have achieved global success.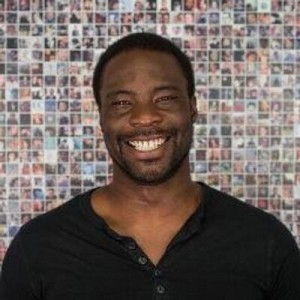 Haile Owusu, PhD
Chief Data Scientist
Haile Owusu is Chief Data Scientist at Mashable where his main responsibility is the development and refinement of the company's proprietary Velocity technology, which predicts and tracks the viral life-cycle of digital media content.
Prior to joining Mashable Haile led all research efforts for SocialFlow, one of the leading social media optimization platforms for brands and publishers. Haile specializes in statistical learning as applied to predictive analytics and has a background in theoretical physics, including a Ph.D from Rutgers University, a Masters of Science from King's College, University of London and a B.A. from Yale University.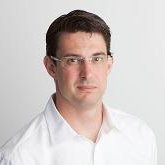 Jaime Punishill
Head of Cross Channel
Customer Strategy
Mr. Jaime Punishill serves as Head of Cross Channel Customer Strategy at TIAA-CREF, a Board Member for icouldbe.org, and Managing Principal for Digital Tao.  Mr. Punishill was the Global Head of Wealth Online at Thomson Reuters.  He served as an Executive Officer of Capgemini U.S. LLC. He was employed at Capgemini's Financial Services consulting practice, with a primary focus in wealth management.
He has over 12 years of professional experience that includes working with Forrester Research, Bank of America and Merrill Lynch. He served as the Head of Digital Strategy & Social Media for Citibank, where he led the Citibank's efforts to become the first "social bank" and one of the leading financial services firms in social media. His digital experience also includes six years as a Principal Analyst for Forrester Research and as Product Manager for the first online brokerage site for Bank of America. He specializes in the technologies that support the creation and operation of wealth management products and services and the systems that produce and deliver financial advice.
Over the course of his career, he has been a Regular Contributor of articles and interviews to publications like The Wall Street Journal, Forbes, and Wall Street & Technology as well as news organizations like CNN, CNBC, and ABC. He served as a Member of Advisory Board at ActivePath, Inc.
He is a recognized leader on how financial services firms can leverage digital mediums to transform their customer experience and improve their bottom line, he is active on the conference circuit, having spoken at events like BAI Retail Delivery, South by Southwest, Forrester Finance Forum, and Schwab IMPACT. He is based out of Cambridge, MA, and is a Graduate of Stanford University.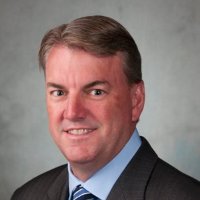 Jeffrey Hunter
Vice President, North America, Insights & Data
Mr. Hunter has 20+ years of professional experience in strategy & business development, data science, analytics, technology strategy, organizational & operational strategy / design /management, and corporate development within the High Tech & Financial Services sectors. He has conceptualized and built multi-million dollar Technology-Driven services businesses through the launch of new platforms that bridge technology, data and business models. He has used his business acumen and knowledge of IT on successful transformational efforts that have resulted in $100M+ revenue creation and millions of dollars in savings and improved management of large-scale business practices and global workforces.
Additionally, Mr. Hunter is considered to be an expert in Data Science, Digital Transformation and Enterprise Data Management and has successfully leveraged advanced technologies with business process to optimize business performance and drive operational/business strategies. The results of these skills were the conception and launch of several successful digital platforms – including DLJdirect.com, OANDA.com, InterDealer Capital Exchange (ICX), FXtrade.com and VisualCV.com.
Mr. Hunter has earned an M.B.A. From the Fuqua School of Business, Duke University (Durham, N.C.); a B.S. in Organizational/ Industrial Psychology, George Mason University (Washington D.C.) and an Advanced Certificate from Suisse Federal Institute of Technology (Zurich, Switzerland) in Applied Mathematics.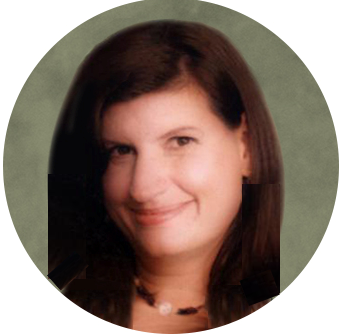 Jen McClure
Vice President,
Digital & Social Media
Jen McClure is a communications professional with nearly 30 years of experience. She is currently VP of Digital & Social Media at Thomson Reuters, the world's leading source of intelligent information for businesses and professionals. Her role focuses on digital strategy, enablement and governance.
In 2005, Jen co-founded and still serves as president of the board of directors of the Society for New Communications Research (http://sncr.org), a nonprofit foundation focused on the latest developments in media and communications. She also co-founded NewComm Forum in 2005, one of the first conferences focused on the social web.
In 2008, Jen helped launch Redwood Collaborative Media, and served as CMO from 2008-2010, when the company was acquired and relocated. She served as managing director of boutique consulting firms, including the re:imagine group and Albrycht McClure & Partners. She managed marketing and PR for Ziff Davis, was an account executive at Ketchum Public Relations, was a business reporter for the Hudson Valley Business Journal, and co-produced/co-hosted a community affairs radio program in the Hudson Valley, New York. From 1990–1992, Ms. McClure managed research and publishing for New Electronic Media Science.
Jen has received the Eclat Award for Marketing Excellence; is a graduate of Sarah Lawrence College, earned her masters degree at Stanford University, and holds a graduate certificate in History, Politics & Society from Oxford University. She is a member of the Future Arts & Media Node of the Millennium Project, chairs the communications committee of the Stanford Women on Boards initiative and has served on the social media advisory council for the UN Population Fund-UNFPA.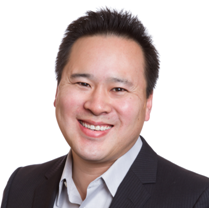 Jeremiah Owyang is the Founder of Crowd Companies, which focuses on how large companies tap the collaborative economy, maker movement, and customer collaboration. Prior, he was a founding partner at Altimeter Group and an industry analyst at Forrester Research covering social computing –the first phase of digital making and sharing.
He focuses on how disruptive technologies—such as social media, mobile, and the internet of things powers the collaborative economy—and impacts the relevance of corporations to customers today and in the future. He is well recognized by both the tech industry and the media for his grounded approach to deriving astute insights through rigorous research.
His site, "Web Strategy" is one of the premier blogs on how corporations connect with their customers using Web technologies. Jeremiah is frequently quoted in top-tier publication and cited in books and press and media. Previously, Jeremiah worked at Hitachi, where he launched the company's first social program. He was featured in the "Who's Who" in the Silicon Valley Business Journal, and his Twitter feed was named one of the top feeds by Time.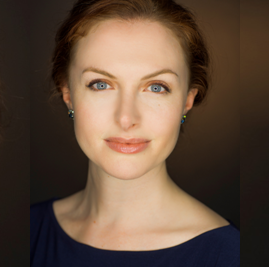 Jessica Federer
Chief Digital Officer
Jessica Federer is the Chief Digital Officer at Bayer, a global enterprise of 113,000 people focused on advancing "Science For A Better Life" through health care, agriculture, and high-tech polymer materials. Within Bayer, Jessica has held positions in Regulatory Affairs, Market Access, Communications and Public Affairs.  She received a Master of Public Health degree from the Yale School of Public Health, and a Bachelors of Science from The George Washington University. Originally from St. Louis, Missouri, she now lives in Dusseldorf, Germany. Jessica is passionate abouttranslating digital developments into public health advancements, and is an avid supporter of global childhood education.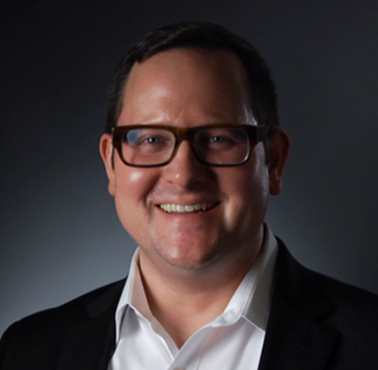 Jim Rosenberg
Chief of Digital Strategy
Jim is UNICEF's Chief of Digital Strategy, responsible for content strategy, content marketing, and overall approach for video, photo, social media, and multi-platform/mobile web. In 2014 he was named by the Guardian as a global development tweeter to watch. Previously he had various roles at the World Bank Group, where he played a key role to create a coherent, global approach to digital communications, integrating digital into all facets of the Bank's outreach. For four years he managed outreach for a mobile phone banking/microfinance program, working closely with key players from the fields of retail finance, mobile telecom, and regulatory agencies.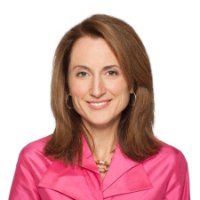 Jo Ann Saitta
Chief Digital Officer
Jo Ann brings over 20 years of technology experience to the CDM Group, helping us and our clients achieve competitive advantage through transformational technologies. Her experience includes Fortune 100 and midsized public firms in the biopharmaceutical, technology, and other industries.
The NJ Technology Council recently recognized Jo Ann as 2013 CIO of the Year for enabling business transformation through technology, and being at the forefront of data-driven field force effectiveness solutions.
As CIO of The CDM Group, Jo Ann is leading the development of our commercial technology product lines. She is responsible for the advancement, expansion and licensing of The CDM Group's proprietary marketing software, digital products, and data intelligence solutions, including products like VIA, our best-in-class electronic workflow system for complex healthcare communications.
Prior to joining the CDM Group, Jo Ann served as Chief Information Officer for PDI, Inc., a sales and marketing services provider to the biopharmaceutical industry. She also served as General Manager for PDI's acquired digital communications subsidiary, advancing their mobile product line.
Prior to PDI, Jo Ann was Director, Relationship Management at Prudential Financial, and held various management and technical positions at IBM Global Services for over ten years.
Jo Ann earned two BS degrees from Rutgers University and an MS in Computer Science from the New Jersey Institute of Technology, where she is a PhD candidate in Information Systems. Jo Ann is on the Board of of WomenRising Inc., on the Board of the Central New Jersey American Heart Association, and an active Executive member of the Go Red For Women American Heart Association campaign. She lives in Far Hills, NJ with her husband and twin children.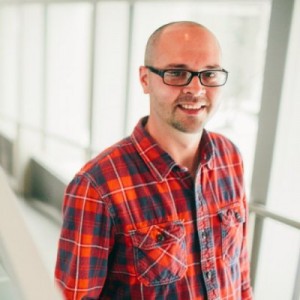 Joe Johnston
VP, Experience Innovation
As Vice President of Experience Innovation for Universal Mind, Joe Johnston has over 14 years of digital experience with extensive knowledge of mobile and cross-platform technologies. His skill set focuses on user experience and the creation of experience prototypes to help clients quickly test concepts and ideate new ideas.
He's completed a wide variety of projects, performing duties that include Experience Advisor/Consultant, Digital Strategy, Experience Design, and senior level development. As an accomplished author and speaker, he looks at himself as a subject matter expert on Experience Design & Innovation. He also has a lot of his thoughts and writings at https://medium.com/@merhl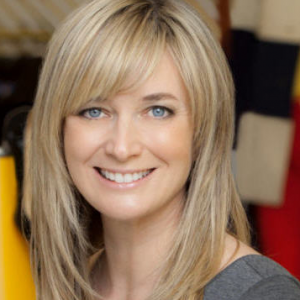 Johanna Murphy
Chief Marketing Officer
and Digital Director
Johanna Murphy is the chief marketing officer of Ivanka Trump, where she's responsible for the branding and marketing of Ivanka Trump's rapidly growing fashion and accessories business.
Previously, she was the vice president of e-commerce at Kate Spade, where she was responsible for the sales, marketing and operations of the online and mobile businesses of kate spade new york, Kate Spade Saturday and Jack Spade. She led the digital launch of Kate Spade Saturday, including the acclaimed touchscreen storefronts initiative in New York City. This innovative retail experience is being praised as the next step in digitally driven multichannel retailing.
During her tenure at Kate Spade, kate spade new york was awarded numerous accolades for its digital presence and acumen. katespade.com earned a "Genius Ranking" on the L2 Digital IQ Index in 2011 and 2012, ranking Nos. 2 and 3, respectively. katespade.com also won the 2012 Fashion 2.0 Awards Top Online Innovator award and was a 2013 nominee.
Prior to joining Kate Spade, Johanna held several leadership roles at GSI Commerce, including vice president of e-commerce, where she led the fashion and luxury practice, serving clients such as Burberry, Calvin Klein, Donna Karan, Betsey Johnson and Tumi. She also served as senior director of user experience and design, where she was one of the
original management team members of the agency now known as True Action. Johanna also previously held managing director roles at both Razorfish and Scient. She began her career in marketing with stints on the client and agency side.
Johanna is a former member of the board of directors of Shop.org, the online division of the National Retail Federation, and was named one of the Top 50 Women in Brand Marketing by Brand Innovators in 2013.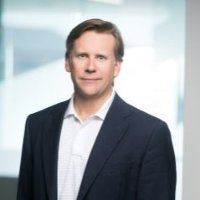 John Caldwell
SVP Market Development & Business Operations
John Caldwell has over 13 years experience in the digital media industry, holding senior level roles in digital native organizations, as well as leading the digital transformation & innovation at an major media company. Most recently Caldwell complimented his media experience by accepting a leadership role in the rapidly emerging data and analytics industry, working directly with the publisher, marketer, and advertiser technology ecosystem.
With this unique blend of digital, media, data/analytics, operational and business development skills, Caldwell brings a collections of experience and substantial knowledge base to a variety of organizations looking to accelerate its digital transformation.
Caldwell's digital career followed 8 years at The Coca-Cola Co., where he held several roles of increasing scale and responsibility in account management, marketing and general management.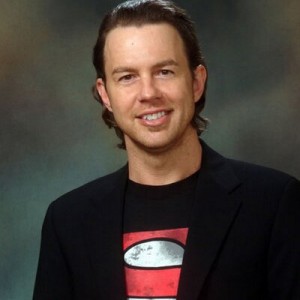 Jonathan Sackett
President and CEO
With more than 18 years of international experience, Jonathan has developed award-winning, ground breaking and effective initiatives for some of the world's greatest brands. He has worked with some of the world's biggest and best companies including GEICO, Coca-Cola, Walmart, Taco Bell, Mcdonald's, Milk, IBM, Harley-Davidson, Mars, Wrigley, Miller Brewing, Coors, Budweiser and many, many more.
Jonathan has modernized the communications discipline for the world's greatest agencies including DraftFCB, Arnold Worldwide, The Martin Agency and DDB Worldwide and Ogilvy & Mather. Currently, he's partnered with former NBA star & serial entrepreneur Jamal Mashburn and serves as the President & CEO of MASHBURNSACKETT.
He is also the co-founder and Chairman of the International Association of Internet Professionals and serves on the Board of Directors for WebWise Kids, a non-profit organization specializing in family education and educational outreach for safe Internet usage.
Jonathan has lectured at numerous universities including Northwestern, Harvard Business School and hosted numerous seminars from the 4A's to the DMA and OMMA, SXSW and Cannes.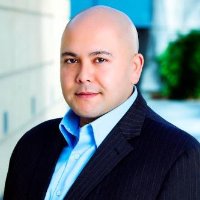 Keyvan Peymani
Managing Director, Digital Strategy Division
Keyvan Peymani is the Managing Director, Digital Strategy Division for ICM Partners, serving as the firm's chief digital executive and reporting to the Executive Board. ICM Partners is one of the largest talent and literary agencies in the world, representing clients in the fields of motion pictures, television, publishing, music, theater, branded entertainment and digital media, with principal offices in Los Angeles, New York, Washington D.C., and London.
As the head of digital strategy division, Mr. Peymani's focus is the expansion of the agency's efforts across all aspects of the technology and digital sectors, creating new opportunities with the agency and its clients, including the creation of businesses and investments with long-term benefits. These efforts span corporate strategy, venture and digital initiatives.
Prior to joining ICM Partners, Mr. Peymani served as Vice President of Direct to Consumer Business Planning and Operations at Warner Bros., where he led strategy, operations, planning and development for the DTC division within digital distribution. In addition, he oversaw three business lines, including leading the mobile apps space, and worked on industry-leading forays into the first fully digital movie applications, the first screenings of movies through Facebook and the acquisition of Flixster. Previously, he served as the head of content acquisitions for catalog content and led the wholesales efforts at Netflix; he led alternative business development for Disney's music group; and he was the Chief Operating Officer of Nettwerk Music Group.
Mr. Peymani began his career leading his own eCommerce, web and tech services startup and has advised Fortune 100 companies around the world. In addition, he currently serves on the faculty of USC's Annenberg School for Communication and Journalism, covering entertainment and emerging business models.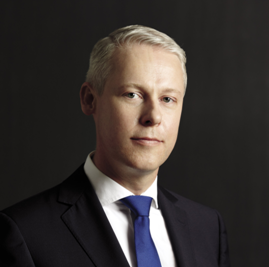 Michael Burgess
President, HBC Digital
Michael Burgess was appointed President, HBC Digital following the acquisition of Saks Inc. by Hudson's Bay Company. Mr. Burgess is responsible for digital across Saks Fifth Avenue, Lord & Taylor, Hudson's Bay and Outlets. Previously, he served as President of Saks Direct where he was responsible for ecommerce at Saks Inc. Prior to joining Saks, Mr. Burgess was Executive Vice President of the Consumer Division at FTD and held various other executive positions. He earlier served as a consultant at McKinsey and Company.
Mr. Burgess has a Bachelor of Commerce degree in Finance and a Bachelor of Laws degree from the University of New South Wales in Sydney, Australia. Mr. Burgess also has a Master of Business Administration from the Stanford Graduate School of Business. Mr. Burgess currently serves on the Board of Shop.org, the digital division of the National Retail Federation.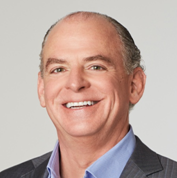 Michael Ellis
CEO & President
With more than 30 years of experience in the software and technology industries, Mike has held senior executive roles at SAP, i2 Technologies, Oracle, and Apple. He has also provided consulting expertise to some of the largest software firms and venture-funded startups to define and drive new growth and execution opportunities. He's played and performed professionally as a guitarist and keyboard player and still enjoys playing.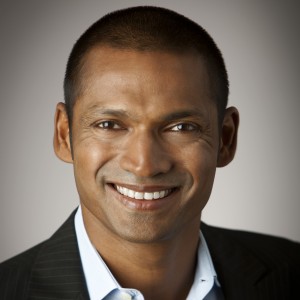 Rajesh Anandan
CEO ULTRA Testing
Rajesh Anandan is an intrapreneur, entrepreneur and growth architect, passionate about purpose as a motivator and neurodiversity as a competitive advantage. He is the co-creator of UNICEF Kid Power, the world's first wearable-for-good, and co-founder of ULTRA Testing, a neurodiverse technology company employing individuals on the Autism Spectrum. Rajesh began his career at Microsoft as a program manager, then joined Bain & Company where he focused on business incubation and growth strategy, and for the past decade, he has worked in the impact sector, including launching and running UNICEF Ventures. Rajesh has a BSc and MEng in Computer Science and Electrical Engineering from MIT with concentrations in Artificial Intelligence, Systems Dynamics and Economics.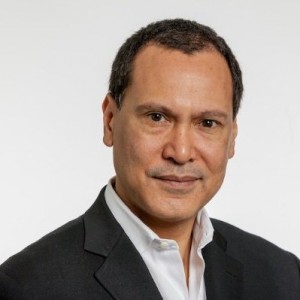 Ralph Rivera
Director, Digital
Ralph Rivera is the Director of BBC Digital.
Reporting directly to the BBC's Director-General Tony Hall, Ralph is responsible for the development of the BBC's interactive services BBC Online and BBC Red Button.
Catering to audiences who want to access and interact with BBC programmes and services through the internet, the Digital division brings technology and design teams together to work in partnership with the BBC's editorial teams to create products such as BBC News Online and BBC iPlayer.
The BBC's portfolio of websites reached 19 million licence-fee payers in February this year, making it the most popular UK-owned website on the internet while BBC Red Button continues to make interactive TV services simple and accessible, used by 14 million licence-fee payers a week, many of whom are not online.
The Digital division works in partnership with the wider technology industry to repurpose these services for use on mobiles, gaming consoles and internet-connected TVs; in addition to the website, innovations such as BBC iPlayer can now be accessed on more than 50 different internet-connected devices.
The division also includes the BBC's world-renowned R&D department, whose collaborative pan-industry work over the past 60 years has delivered innovations that have transformed the broadcast industry – such as colour TV, Ceefax, Nicam Stereo and Freeview HD.
Ralph joined the BBC from Major League Gaming in New York, where he was responsible for product development for the largest professional video game league in the world. Prior to that, he ran AOL's Games and Latino businesses, oversaw the expansion of AOL's international web presence and launched the social gaming platform games.com.
Before his time at AOL, Rivera worked for publishing company Pearson Education, Simon & Schuster, Deloitte & Touche, IBM and earned an undergraduate degree from Columbia College and an M.B.A. from New York University.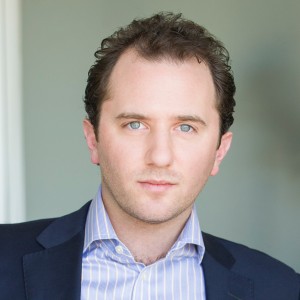 Ryan Bonifacino
Senior Vice President, Digital
Ryan Bonifacino oversees ecommerce, digital marketing, advertising technology and the online customer experience as SVP Digital at Alex and Ani, previously having served as VP Digital Strategy, Director and Strategic Advisor to the company beginning in 2010. With over 1,200 employees and 2014 revenues of over $300 million, Alex and Ani is one of the fastest growing mid-sized retailers in North America, operating a multi-channel business model that includes over 40 inline retail stores, thousands of global retail partners and multiple e-commerce and digital properties.
Prior to Alex and Ani, Ryan was a Principal at Hedgeforce, a hedge fund marketing firm that represented over $8 billion in assets under management from alternative investment managers to both private and institutional investors.
Ryan lives in New York City and is an active investor and advisor in early and growth stage technology ventures and alternative investment funds through Mount Cuba Capital.
Ryan is an award recipient of Direct Marketing News' "40 Under 40" and also is a member of the Executive Advisory Board at the University of Rhode Island's Harrington School of Communication and Media, the Executive Client Advisory Board at Ebay Enterprise, formerly GSI Commerce, the Adobe Digital Marketing Customer Advisory Board, the EKN Research Consumer Markets Executive Advisory Board and serves as a mentor with New York Fashion Tech Lab, to which Alex and Ani is a Founding Member.
Ryan holds a BSBA with dual majors in Marketing and Management from the University of Delaware's Alfred Lerner College of Business and Economics.
Sree Sreenivasan
Chief Digital Officer
Sree Sreenivasan is the first Chief Digital Officer at the Metropolitan Museum of Art, the latest step in what he calls "a three-decade, one-way love affair with the world's greatest museum.
At the Met, he leads a world-class team on topics he loves: digital, social, mobile, video, apps, data, geolocation, email and more.
He joined the Met after spending 20 years at Columbia University as a member of the faculty of the Columbia Journalism School and a year as the university's first Chief Digital Officer. He will continue to teach a digital media course there each semester.
In 2009, he was named one of AdAge's 25 media people to follow on Twitter and in 2010 was named one of Poynter's 35 most influential people in social media.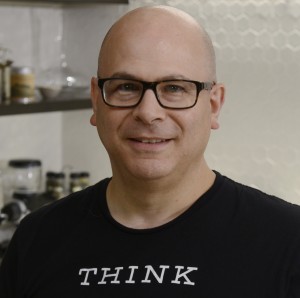 Steve Abrams
Distinguished Engineer and Director Watson Life
Steven Abrams is an IBM distinguished engineer and the director of Watson Life, a team of scientists, engineers, and designers tasked with understanding the role of cognitive systems in the lives of everyday consumers.
He previously was director of software technology in IBM Research, where he lead a team investigating programming models, languages, high-performance parallel and distributed systems, software engineering, governance, and human-computer interaction. Previously, he worked in Rational's CTO Office, looking after topics such as cloud computing and DevOps for Rational.
Steven started his career in IBM Research, exploring a broad range of topics that included software modeling and architecture tools, computer music, robotics, computational geometry, and CAD/CAM rapid prototyping tools.
He received his PhD in computer science from Columbia University.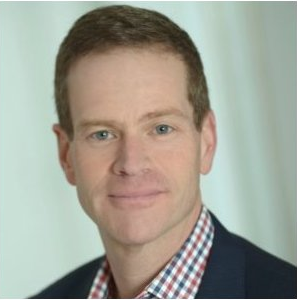 Steven Schwartz
Global Managing Director,
Reuters News Agency
Steven currently manages the Reuters News Agency globally reporting to Reuters CEO. Prior he ran Media Strategy, Marketing and Business Development where he was responsible for assessing, prioritizing and spearheading new product and market initiatives to retain and organically grow the business and execute strategic global partnerships and marketing programs.
Steven had been with the company from 2003 to 2006 when he joined as part of the acquisition of Multex.com where he ran global business development for its financial, corporate and consumer divisions. During his first tenure with the company, Steven was Senior Vice President and General Manager of Reuters Consumer Media for North America.
Prior to re-joining the organization in his current role in May 2011, Steven was Wenner Media's first Chief Digital Officer overseeing the digital businesses for the company's brands: Rolling Stone, Us Weekly and Men's Journal.
Before joining Wenner, Steven was General Manager, Digital for Reader's Digest responsible for managing all of its digital assets globally. Steven began the digital chapter of his career heading global business development for Multex.com, Inc., and prior to that he practiced law and worked for an agency specializing in corporate trademark and brand extension licensing.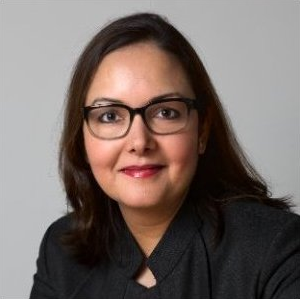 Sumita Singh
Senior Vice President Marketing
Sumita Singh is the Senior Vice President of Marketing, Elsevier's Corporate R&D business based in New York. In her role, she is responsible for defining and leading the strategic marketing and ecommerce efforts to support organic growth. She leads the group's worldwide multi-channel marketing communications strategy and agency relationships.
Prior to Elsevier, Sumita served as the Senior Vice President of Strategic Marketing for Thomson Reuters Financial & Risk where she built the global center of excellence in marketing services, customer intelligence and strategic marketing as well as the company's internal marketing services group.
Ms. Singh held similar roles at WebMD Health and New York Media. Singh holds a bachelor's degree in English literature from the University of Delhi, a master's in mass communications from the University of Florida and a master's of business in marketing from the Stern School of Business at New York University. Ms. Singh teaches Digital Marketing at New York
University's MS in Integrated Marketing program in New York.
For more information, visit: http://www.elsevier.com/online-tools/corporate
and http://www.linkedin.com/pub/sumita-singh/2/54/341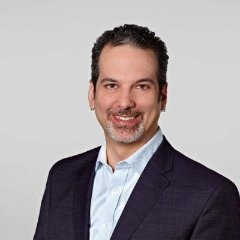 Tony Fross
Vice President of North America Practice Lead, Digital Customer Experience
Tony Fross leads Capgemini Consulting's North American Digital Customer Experience practice. Tony brings over 20 years experience leading the development of digital and business strategies; as well as overseeing global business transformation initiatives.
Tony was a pioneer in New York City's Silicon Alley where, starting in 1996, he served as Evangelist for THINK New Ideas, one of the world's first integrated agencies providing digital and traditional services. At THINK, Tony launched the first website ever for Rolls-Royce & Bentley Motor Cars, helped AVON Products become an eCommerce powerhouse; and worked to refine IBM's B2B digital strategy for servers.
At eBusiness innovator Scient, Tony focused on building enterprise dotcom spinouts and also helmed Scient's Innovation Acceleration Lab, where he worked on digital strategies for a broad range of firms including American Girl (Mattel), Avaya, Checkfree, DaimlerChrysler, DuPont, and ThomsonReuters.
In 2004, Tony joined Pfizer where he led technology strategy for the US business and oversaw the development of numerous business applications focused on digital worker enablement. During this time, Tony also designed Pfizer's User Experience organization, which brought user centered design to Pfizer's internal application development and developed experience standards for external agencies. Tony was then recruited out of Business Technology and into Pfizer Consulting & Execution where he led global, multi-year business transformation initiatives, allowing him to engage with diverse business lines across 6 continents.
Tony holds an AB in Drama from Vassar College and an advanced degree in Acting from Trinity Rep Conservatory.
Digital leaders from these companies have spoken at previous CDO Summits: