SPEAKERS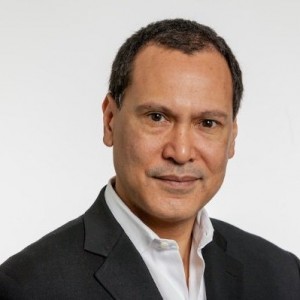 Ralph Rivera
Director, Digital
Ralph Rivera is the Director of BBC Digital.
Reporting directly to the BBC's Director-General Tony Hall, Ralph is responsible for the development of the BBC's interactive services BBC Online and BBC Red Button.
Catering to audiences who want to access and interact with BBC programmes and services through the internet, the Digital division brings technology and design teams together to work in partnership with the BBC's editorial teams to create products such as BBC News Online and BBC iPlayer.
The BBC's portfolio of websites reached 19 million licence-fee payers in February this year, making it the most popular UK-owned website on the internet while BBC Red Button continues to make interactive TV services simple and accessible, used by 14 million licence-fee payers a week, many of whom are not online.
The Digital division works in partnership with the wider technology industry to repurpose these services for use on mobiles, gaming consoles and internet-connected TVs; in addition to the website, innovations such as BBC iPlayer can now be accessed on more than 50 different internet-connected devices.
The division also includes the BBC's world-renowned R&D department, whose collaborative pan-industry work over the past 60 years has delivered innovations that have transformed the broadcast industry – such as colour TV, Ceefax, Nicam Stereo and Freeview HD.
Ralph joined the BBC from Major League Gaming in New York, where he was responsible for product development for the largest professional video game league in the world. Prior to that, he ran AOL's Games and Latino businesses, oversaw the expansion of AOL's international web presence and launched the social gaming platform games.com.
Before his time at AOL, Rivera worked for publishing company Pearson Education, Simon & Schuster, Deloitte & Touche, IBM and earned an undergraduate degree from Columbia College and an M.B.A. from New York University.
< SEE ALL CONFERENCE SPEAKERS>