SPEAKERS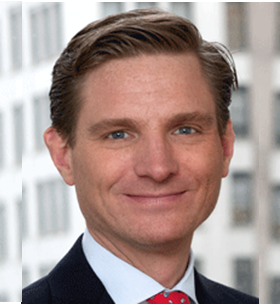 Alexander van Boetzelaer
Managing Director R&D Solutions
Alexander van Boetzelaer is the Managing Director of the global R&D Solutions business at Elsevier. He is responsible for all aspects of developing and delivering information solutions that accelerate and improve R&D decisions and outcomes in drug discovery, design engineering and corporate research. Customers include the world's Top 1000 innovation companies and leading academic research centers; solutions provided include Reaxys, Embase and Knovel. Alexander has overseen the continued growth of the R&D Solutions business through organic and inorganic investments in new products and technology, and has led the transformation of a product-centric marketing and sales organization towards a customer-centric organization.
Alexander joined Elsevier in 2006 and previously served as director of strategy for Elsevier's Science & Technology division and director of business development for the Academic & Government markets. Prior to joining Elsevier, Alexander worked as management consultant with Booz Allen Hamilton (now Strategy&) on the development of corporate and innovation strategy.
Alexander holds a MA degree in Civil Law and BA degree in History from Leiden University in the Netherlands. He is based in New York.
< SEE ALL CONFERENCE SPEAKERS>