SPEAKERS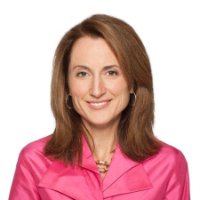 Jo Ann Saitta
Chief Digital Officer
Jo Ann brings over 20 years of technology experience to the CDM Group, helping us and our clients achieve competitive advantage through transformational technologies. Her experience includes Fortune 100 and midsized public firms in the biopharmaceutical, technology, and other industries.
The NJ Technology Council recently recognized Jo Ann as 2013 CIO of the Year for enabling business transformation through technology, and being at the forefront of data-driven field force effectiveness solutions.
As CIO of The CDM Group, Jo Ann is leading the development of our commercial technology product lines. She is responsible for the advancement, expansion and licensing of The CDM Group's proprietary marketing software, digital products, and data intelligence solutions, including products like VIA, our best-in-class electronic workflow system for complex healthcare communications.
Prior to joining the CDM Group, Jo Ann served as Chief Information Officer for PDI, Inc., a sales and marketing services provider to the biopharmaceutical industry. She also served as General Manager for PDI's acquired digital communications subsidiary, advancing their mobile product line.
Prior to PDI, Jo Ann was Director, Relationship Management at Prudential Financial, and held various management and technical positions at IBM Global Services for over ten years.
Jo Ann earned two BS degrees from Rutgers University and an MS in Computer Science from the New Jersey Institute of Technology, where she is a PhD candidate in Information Systems. Jo Ann is on the Board of of WomenRising Inc., on the Board of the Central New Jersey American Heart Association, and an active Executive member of the Go Red For Women American Heart Association campaign. She lives in Far Hills, NJ with her husband and twin children.
< SEE ALL CONFERENCE SPEAKERS>