SPEAKERS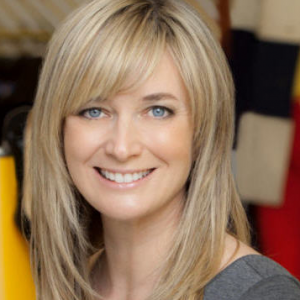 Johanna Murphy
Chief Marketing Officer
and Digital Director
Johanna Murphy is the chief marketing officer of Ivanka Trump, where she's responsible for the branding and marketing of Ivanka Trump's rapidly growing fashion and accessories business.
Previously, she was the vice president of e-commerce at Kate Spade, where she was responsible for the sales, marketing and operations of the online and mobile businesses of kate spade new york, Kate Spade Saturday and Jack Spade. She led the digital launch of Kate Spade Saturday, including the acclaimed touchscreen storefronts initiative in New York City. This innovative retail experience is being praised as the next step in digitally driven multichannel retailing.
During her tenure at Kate Spade, kate spade new york was awarded numerous accolades for its digital presence and acumen. katespade.com earned a "Genius Ranking" on the L2 Digital IQ Index in 2011 and 2012, ranking Nos. 2 and 3, respectively. katespade.com also won the 2012 Fashion 2.0 Awards Top Online Innovator award and was a 2013 nominee.
Prior to joining Kate Spade, Johanna held several leadership roles at GSI Commerce, including vice president of e-commerce, where she led the fashion and luxury practice, serving clients such as Burberry, Calvin Klein, Donna Karan, Betsey Johnson and Tumi. She also served as senior director of user experience and design, where she was one of the
original management team members of the agency now known as True Action. Johanna also previously held managing director roles at both Razorfish and Scient. She began her career in marketing with stints on the client and agency side.
Johanna is a former member of the board of directors of Shop.org, the online division of the National Retail Federation, and was named one of the Top 50 Women in Brand Marketing by Brand Innovators in 2013.
< SEE ALL CONFERENCE SPEAKERS>