SPEAKERS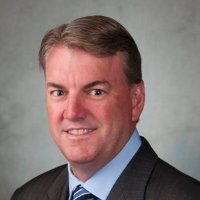 Jeffrey Hunter
Vice President, North America, Insights & Data
Mr. Hunter has 20+ years of professional experience in strategy & business development, data science, analytics, technology strategy, organizational & operational strategy / design /management, and corporate development within the High Tech & Financial Services sectors. He has conceptualized and built multi-million dollar Technology-Driven services businesses through the launch of new platforms that bridge technology, data and business models. He has used his business acumen and knowledge of IT on successful transformational efforts that have resulted in $100M+ revenue creation and millions of dollars in savings and improved management of large-scale business practices and global workforces.
Additionally, Mr. Hunter is considered to be an expert in Data Science, Digital Transformation and Enterprise Data Management and has successfully leveraged advanced technologies with business process to optimize business performance and drive operational/business strategies. The results of these skills were the conception and launch of several successful digital platforms – including DLJdirect.com, OANDA.com, InterDealer Capital Exchange (ICX), FXtrade.com and VisualCV.com.
Mr. Hunter has earned an M.B.A. From the Fuqua School of Business, Duke University (Durham, N.C.); a B.S. in Organizational/ Industrial Psychology, George Mason University (Washington D.C.) and an Advanced Certificate from Suisse Federal Institute of Technology (Zurich, Switzerland) in Applied Mathematics.
< SEE ALL CONFERENCE SPEAKERS>