SPEAKERS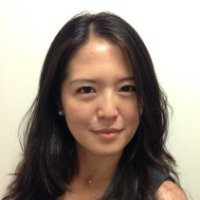 Christine Hung
Executive Director,
Data Science & Engineering
Christine Hung's team is responsible for building data platforms and developing machine-leanring and business analytics capabilities at The New York Times. As the company transforms from a traditional newspaper to a technology and interactive media organization, a cohesive data strategy that ties infrastructure development, analytics and product optimization all together is crucial. Hung is responsible for executing the long-term vision for the group — from building the data foundation to using machine-learning algorithms that enhances customer experience and drives in revenue.
Prior to joining The New York Times, Hung led the iTunes global analytics team at Apple. Her team was responsible for providing strategic insights to senior executives to grow the iTunes business globally. Before Apple, Hung was a senior business analyst at McKinsey & Company with a focus on financial institutions and CPG companies.
Hung was born and raised in Taiwan. She holds a bachelor's degree in finance from National Taiwan University and a joint MBA/MA degree from Stanford Business School and Stanford Graduate School of Education.
< SEE ALL CONFERENCE SPEAKERS>