SPEAKERS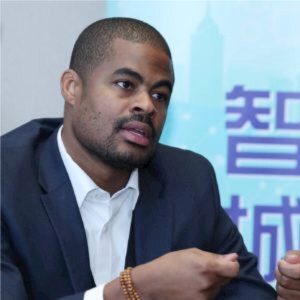 Amen Ra Mashariki
Head of Urban Analysis
Dr. Mashariki leads Urban Analytics at Esri. Esri is a digital mapping pioneer that builds bigdata and analytics software that provides location intelligence and insights for almost every industry.
As the head of Urban Analytics at Esri, Dr. Mashariki is responsible for the messaging and strategy for applying data science principles to urban challenges, ensuring that data-driven decision makers will realize impactful and positive outcomes in urban policy and operations. Previously Dr. Mashariki was Chief Analytics Officer for the City of New York and the Director of the Mayor's Office of Data Analytics. He ran the civic intelligence center that allowed one of the largest cities in the world to aggregate and analyze data from across agencies.
Dr. Mashariki also currently serves as a Fellow at the Harvard Ash Center for Democratic Governance and Innovation.
In 2012, Dr. Mashariki was one of eleven individuals appointed by the President of the United States to the 2012-2013 class of White House Fellows. Immediately after the Fellowship he was appointed the Chief Technology Officer for the Office of Personnel Management.
Amen earned a Doctorate in Engineering from Morgan State University, as well as a Master and Bachelor of Science degree in Computer Science from Howard and Lincoln University respectively.
< SEE ALL CONFERENCE SPEAKERS>