SPEAKERS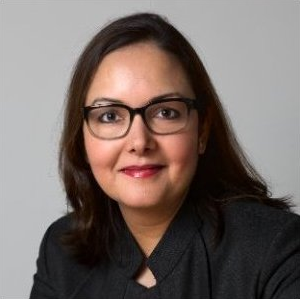 Sumita Singh
Senior Vice President Marketing
Sumita Singh is the Senior Vice President of Marketing, Elsevier's Corporate R&D business based in New York. In her role, she is responsible for defining and leading the strategic marketing and ecommerce efforts to support organic growth. She leads the group's worldwide multi-channel marketing communications strategy and agency relationships.
Prior to Elsevier, Sumita served as the Senior Vice President of Strategic Marketing for Thomson Reuters Financial & Risk where she built the global center of excellence in marketing services, customer intelligence and strategic marketing as well as the company's internal marketing services group.
Ms. Singh held similar roles at WebMD Health and New York Media. Singh holds a bachelor's degree in English literature from the University of Delhi, a master's in mass communications from the University of Florida and a master's of business in marketing from the Stern School of Business at New York University. Ms. Singh teaches Digital Marketing at New York
University's MS in Integrated Marketing program in New York.
For more information, visit: http://www.elsevier.com/online-tools/corporate
and http://www.linkedin.com/pub/sumita-singh/2/54/341
< SEE ALL CONFERENCE SPEAKERS>