SPEAKERS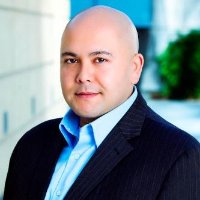 Keyvan Peymani
Managing Director, Digital Strategy Division
Keyvan Peymani is the Managing Director, Digital Strategy Division for ICM Partners, serving as the firm's chief digital executive and reporting to the Executive Board. ICM Partners is one of the largest talent and literary agencies in the world, representing clients in the fields of motion pictures, television, publishing, music, theater, branded entertainment and digital media, with principal offices in Los Angeles, New York, Washington D.C., and London.
As the head of digital strategy division, Mr. Peymani's focus is the expansion of the agency's efforts across all aspects of the technology and digital sectors, creating new opportunities with the agency and its clients, including the creation of businesses and investments with long-term benefits. These efforts span corporate strategy, venture and digital initiatives.
Prior to joining ICM Partners, Mr. Peymani served as Vice President of Direct to Consumer Business Planning and Operations at Warner Bros., where he led strategy, operations, planning and development for the DTC division within digital distribution. In addition, he oversaw three business lines, including leading the mobile apps space, and worked on industry-leading forays into the first fully digital movie applications, the first screenings of movies through Facebook and the acquisition of Flixster. Previously, he served as the head of content acquisitions for catalog content and led the wholesales efforts at Netflix; he led alternative business development for Disney's music group; and he was the Chief Operating Officer of Nettwerk Music Group.
Mr. Peymani began his career leading his own eCommerce, web and tech services startup and has advised Fortune 100 companies around the world. In addition, he currently serves on the faculty of USC's Annenberg School for Communication and Journalism, covering entertainment and emerging business models.
< SEE ALL CONFERENCE SPEAKERS>