SPEAKERS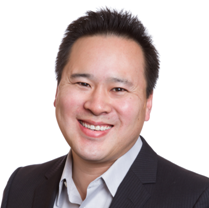 Jeremiah Owyang is the Founder of Crowd Companies, which focuses on how large companies tap the collaborative economy, maker movement, and customer collaboration. Prior, he was a founding partner at Altimeter Group and an industry analyst at Forrester Research covering social computing –the first phase of digital making and sharing.
He focuses on how disruptive technologies—such as social media, mobile, and the internet of things powers the collaborative economy—and impacts the relevance of corporations to customers today and in the future. He is well recognized by both the tech industry and the media for his grounded approach to deriving astute insights through rigorous research.
His site, "Web Strategy" is one of the premier blogs on how corporations connect with their customers using Web technologies. Jeremiah is frequently quoted in top-tier publication and cited in books and press and media. Previously, Jeremiah worked at Hitachi, where he launched the company's first social program. He was featured in the "Who's Who" in the Silicon Valley Business Journal, and his Twitter feed was named one of the top feeds by Time.
< SEE ALL CONFERENCE SPEAKERS>