SPEAKERS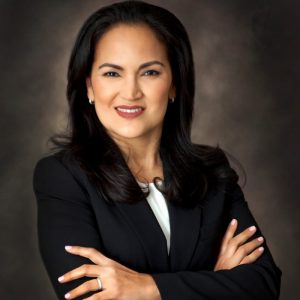 Liliana Horne
Director, AI Accelerator, Global Chief Data Office
In an era of disruptive technologies and a myriad of innovation challenges, Dr. Liliana Horne empowers start-ups, government agencies, and Fortune 500 organizations through major transformations and complex enterprise architectures.
Liliana is the IBM Director of AI Accelerator, which has enabled $350M in revenue since 2019, along with a diverse portfolio of 20+ data and AI assets and solutions. Her strategic thinking and passion for harnessing leading technologies to accomplish core business goals align perfectly with the team's mission. Liliana brings together deep expertise in technical, application and network optimization solutions, as well as client solutions.
Attaining an MIT Post-Graduate Certificate in Machine Learning and Artificial Intelligence and a Ph.D. in Information Systems, Liliana successfully developed the "Client-Side Mobile Evil Twin Attack Detection (CSMETAD)" application and published her doctoral dissertation "Development of a Client-Side Evil Twin Attack Detection System for Public Wi-Fi Hotspots based on Design Science Approach."
Previously, as Client Solutions Executive at IBM, Liliana led global, large-sized teams to advance enterprises and government agencies to become agile by adopting new technologies. As a future-focused technology leader, she led complex transformation projects, designed clear IT strategy and roadmaps, and strengthened network and information security.
For a global hospitality organization, Liliana developed a net new $15M cloud-managed High-Speed Internet Access service product from scratch, which grew hotel revenue by 22% and improved customer experience. For the Puerto Rico Department of Education, she drove the network modernization initiative at 750 schools, which reduced cost by 50%.
Earlier, as a Growth Executive and Application & Network Optimization Solutions Leader, Liliana added to the top- and bottom-line growth by boosting the enterprise sales pipeline by 60% and closing $10M in revenue in the first year.
Liliana served as a National Practice Leader and was entrusted with building and running a net new line of business for IBM. Here, she led go-to-market, strategic partnerships, and pricing strategy. As Principal, she supported clients' growth by delivering scalable and resilient architectures, modernizing systems and networks, and cutting-edge engineering infrastructures.
Liliana operated as the Acting CIO, leading the US DOJ-sponsored multiyear Life Sciences digital transformation initiative for the anti-terrorism and human rights forensic services division. Here, she developed a Laboratory Information Management System (LIMS), including automated workflows, modern data management, and secured networks.
Liliana is married to a successful business executive and has a 12-year-old daughter who is a rising robotics inventor and entrepreneur. She is proficient in English and Spanish and loves yoga, biking, swimming, and hiking.
< SEE ALL CONFERENCE SPEAKERS>