SPEAKERS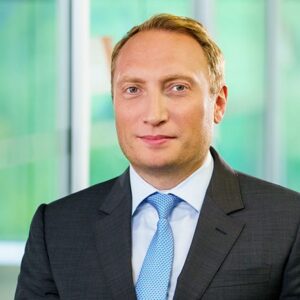 Gary Kotovets
Chief Data and Analytics Officer
Gary Kotovets is the Chief Data and Analytics Officer at Dun & Bradstreet, a leading global provider of business decisioning data and analytics. In this role, Gary leads the company's data and analytics strategy globally, and is responsible for enterprise data governance and exploring new digital and alternative data and analytics opportunities.
Before joining Dun & Bradstreet, Gary spent nearly two decades in leadership roles across Bloomberg L.P.'s data and exchange businesses. There, he was instrumental in turning Bloomberg Global Data's Content & Entities Business Management group into a world-class operation that drives the growth and revenue of Bloomberg Financial Products.
Most recently, Gary was Global Head of Data Acquisition and Management where he led an international team responsible for all aspects of financial information management across all of Bloomberg's businesses. Prior to this role, Gary was Global Head of Exchanges and Index for Bloomberg's Calculation Business. He began his career in business development and international project management roles.
Gary holds a bachelor's degree in Economics from City University of New York.
< SEE ALL CONFERENCE SPEAKERS>