SPEAKERS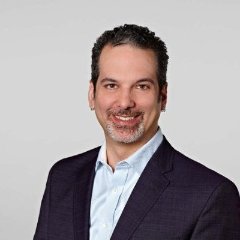 Tony Fross
Vice President of North America Practice Lead, Digital Customer Experience
Tony Fross leads Capgemini Consulting's North American Digital Customer Experience practice. Tony brings over 20 years experience leading the development of digital and business strategies; as well as overseeing global business transformation initiatives.
Tony was a pioneer in New York City's Silicon Alley where, starting in 1996, he served as Evangelist for THINK New Ideas, one of the world's first integrated agencies providing digital and traditional services. At THINK, Tony launched the first website ever for Rolls-Royce & Bentley Motor Cars, helped AVON Products become an eCommerce powerhouse; and worked to refine IBM's B2B digital strategy for servers.
At eBusiness innovator Scient, Tony focused on building enterprise dotcom spinouts and also helmed Scient's Innovation Acceleration Lab, where he worked on digital strategies for a broad range of firms including American Girl (Mattel), Avaya, Checkfree, DaimlerChrysler, DuPont, and ThomsonReuters.
In 2004, Tony joined Pfizer where he led technology strategy for the US business and oversaw the development of numerous business applications focused on digital worker enablement. During this time, Tony also designed Pfizer's User Experience organization, which brought user centered design to Pfizer's internal application development and developed experience standards for external agencies. Tony was then recruited out of Business Technology and into Pfizer Consulting & Execution where he led global, multi-year business transformation initiatives, allowing him to engage with diverse business lines across 6 continents.
Tony holds an AB in Drama from Vassar College and an advanced degree in Acting from Trinity Rep Conservatory.
< SEE ALL CONFERENCE SPEAKERS>