SPEAKERS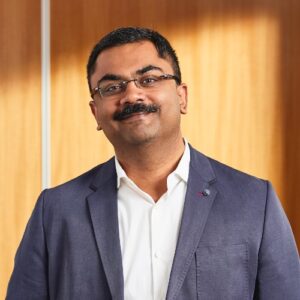 Arun Kumar
Chief Data & Marketing Technology Officer
As an accomplished Data and Marketing Technology Officer, Arun Kumar has a proven record of setting data & technology strategies that drive business growth, developing products and managing technical operations. With a reputation as a data marketing expert, he possesses a unique combination of visionary business acumen and technical expertise that allows him to drive growth and enhance performance.
He is highly skilled in simplifying complex solutions and linking them to clear, measurable business outcomes. This makes him an invaluable asset to any organization seeking to harness the power of data and technology to drive growth.
In addition to his technical expertise, Kumar is also valued as an industry expert in high stakes discussions about utilizing cutting-edge technologies to overcome challenges and drive growth. Global news media, such as CNBC, Forbes Ad Agency, Wall Street Journal (WJS), and Netflix, have highlighted his thought leadership in major press coverage due to his ability to bridge the gap between technical solutions and business objectives. These accolades have made him a sought-after consultant and thought leader in the data and marketing technology space.
Kumar has been a senior member at Interpublic group, one of the world's biggest agency holding companies, developing its data and technology solutions globally and growing its addressable media buying practice 10X over the last six years. He was responsible for driving the acquisition of Acxiom, Interpublic Group's largest acquisition to date.
He holds a master's degree from Mudra Institute of Communications Ahmedabad (MICA) and an Advanced Management Leadership Certification from The Wharton School of Business. Kumar is a member of the Forbes Technology Council and the CNBC Executive Technology Council. He is also a published co-author of a book on programmatic advertising and an Advisory Board member.
In his personal life, Kumar has a wife, one child and one dog, who he thinks of as a kid. He resides in New York with his family.
< SEE ALL CONFERENCE SPEAKERS>