SPEAKERS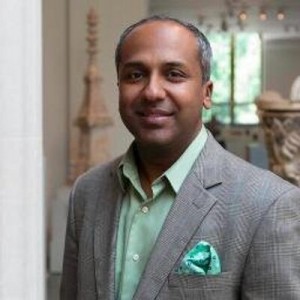 Sree Sreenivasan
Chief Digital Officer
Sree Sreenivasan is the first Chief Digital Officer at the Metropolitan Museum of Art, the latest step in what he calls "a three-decade, one-way love affair with the world's greatest museum.
At the Met, he leads a world-class team on topics he loves: digital, social, mobile, video, apps, data, geolocation, email and more.
He joined the Met after spending 20 years at Columbia University as a member of the faculty of the Columbia Journalism School and a year as the university's first Chief Digital Officer. He will continue to teach a digital media course there each semester.
In 2009, he was named one of AdAge's 25 media people to follow on Twitter and in 2010 was named one of Poynter's 35 most influential people in social media.
< SEE ALL CONFERENCE SPEAKERS>