SPEAKERS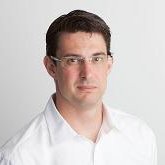 Jaime Punishill
Head of Cross Channel
Customer Strategy
Mr. Jaime Punishill serves as Head of Cross Channel Customer Strategy at TIAA-CREF, a Board Member for icouldbe.org, and Managing Principal for Digital Tao.  Mr. Punishill was the Global Head of Wealth Online at Thomson Reuters.  He served as an Executive Officer of Capgemini U.S. LLC. He was employed at Capgemini's Financial Services consulting practice, with a primary focus in wealth management.
He has over 12 years of professional experience that includes working with Forrester Research, Bank of America and Merrill Lynch. He served as the Head of Digital Strategy & Social Media for Citibank, where he led the Citibank's efforts to become the first "social bank" and one of the leading financial services firms in social media. His digital experience also includes six years as a Principal Analyst for Forrester Research and as Product Manager for the first online brokerage site for Bank of America. He specializes in the technologies that support the creation and operation of wealth management products and services and the systems that produce and deliver financial advice.
Over the course of his career, he has been a Regular Contributor of articles and interviews to publications like The Wall Street Journal, Forbes, and Wall Street & Technology as well as news organizations like CNN, CNBC, and ABC. He served as a Member of Advisory Board at ActivePath, Inc.
He is a recognized leader on how financial services firms can leverage digital mediums to transform their customer experience and improve their bottom line, he is active on the conference circuit, having spoken at events like BAI Retail Delivery, South by Southwest, Forrester Finance Forum, and Schwab IMPACT. He is based out of Cambridge, MA, and is a Graduate of Stanford University.
< SEE ALL CONFERENCE SPEAKERS>