SPEAKERS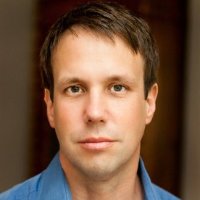 Robertson Barrett
President, Hearst Newspapers Digital
Robertson Barrett was named president of digital media for Hearst Newspapers in January 2016. He is responsible for all digital development and product innovation of the next wave of news, information and entertainment across Hearst Newspapers' local markets.
Prior to joining Hearst, Barrett oversaw Yahoo's owned and operated media properties, content strategy and major partnerships, as well as Yahoo Media's collaboration with Yahoo Product divisions. His work in 2014-15 included high-profile hires (including Katie Couric and David Pogue), creation and development of new owned and operated verticals, off-network content distribution and execution of major media partnerships.
From 2011 to early 2014, Barrett was vice president of Yahoo News and Yahoo Finance. While at the helm of Yahoo News, Barrett launched Yahoo's groundbreaking on-air and online integration with ABC News and the development of a Washington, D.C., news bureau team boasting several blue-chip talent acquisitions from the news and political media space. He was also the architect of Yahoo News' unique, user-centric coverage of the 2012 presidential race. At Yahoo Finance, the world's largest business news site, Barrett launched a major strategic alliance with CNBC to create original cross-platform financial news video programming and go-to-market strategies.
Earlier in his career, Barrett served as chief strategy officer of Idealab's Perfect Market, a Comcast-backed venture; EVP of Tribune Interactive, where he ran online properties in 40 U.S. markets, including latimes.com; and VP and GM of The FeedRoom Inc., an Internet news video venture backed by NBC. Previously, Barrett helped launch online ventures for Time Inc. (time.com), Disney (ABCNEWS.com) and Primedia (Channel One Interactive).
Barrett holds a bachelor's in Ancient Greek from Duke University and a master's in public policy from Harvard University.
< SEE ALL CONFERENCE SPEAKERS>