SPEAKERS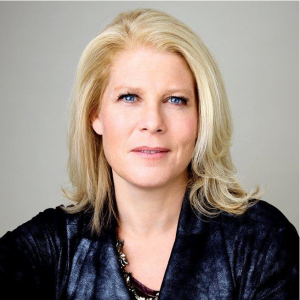 Linda Boff
Chief Marketing Officer
Boff is GE's Chief Marketing officer leading customer experience, marketing and brand for the company. In her role, Boff is focused on GE's transformation to a digital industrial company, leading industry with software-defined machines and solutions that are connected, responsive and predictive.
Previously, Boff was GE's global brand marketing leader. She also served as CMO of iVillage Properties, part of the NBC Universal. Boff joined GE in early 2004 with 18 years of experience in marketing, advertising and communications including senior roles at Citigroup, the American Museum of Natural History and Porter Novelli.
Boff is a 2014 AWNY Changing the Game Award winner, B2B Magazine's 2012 Digital Marketer of Year and 2012 Media Maven. She is on the Board of Partnership with Children, a NYC-based organization which provides social support to 5000 hard-to-reach school children. Boff is also on the Ad Council's Executive Committee and is a member of Digital 50.
Boff earned a BA in Political Science and Psychology from Union College. She lives in Irvington, NY with her husband and two children.
< SEE ALL CONFERENCE SPEAKERS>