SPEAKERS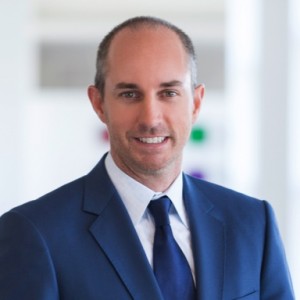 Kevin Bandy
SVP, Chief Digital Officer
Kevin joins Cisco as the Chief Digital Officer, bringing a bold vision, coupled with a diverse set of skills – a combination of global channel development, entrepreneurialism, and operational excellence.
As a member of the Executive Leadership Team, Bandy will help define our next generation digital strategy. He will lead our growth efforts across our Digital portfolio as well as work with teams across Cisco from go-to-market functions to Operations and IT teams, to design a comprehensive vision for us, our customers and our partners, to capture the true value of digitization by leveraging Cisco's broad portfolio of solutions and services.
In his previous role as Senior Vice President, Enterprise Transformation at Salesforce.com, Bandy was responsible for growth and market expansion by making Salesforce.com the foundation on which companies reengineer their front office operations. Creating faster responses to market transitions, increasing customer relevance, redefining ROI and establishing greater relevance in channel partner relationships generated wider, global adoption of broader cloud enabled operating models.
Prior to joining Salesforce.com Bandy was the principle of Rhea Springs LLC, a strategy consultancy firm founded to work in a personal advisory manner with Fortune 500 senior leadership. Rhea Springs designed and executed mission-critical, multi-year business transformation programs for major corporations.
In previous experiences Bandy was brought into Accenture to establish market relevance for the firm to the growth portion of their clients' business. His efforts aided in the development of their Sales and Marketing Transformation practices and a market leading SaaS practice. Before joining Accenture he ran the growth and strategy efforts for a sales outsourcing company that assisted companies like IBM, Apple, GE, HP and other major FORTUNE®500 companies pursue higher sales growth by building and running sales organizations focused on retail, direct and indirect channels. This background, along with significant experience on the front lines managing major global sales operations, has enabled him to direct the development of innovative "routes to market" solutions for numerous large enterprises around the world.
Bandy also worked at IBM after he successfully completed the licensing of a software company to its Multimedia Studios. At IBM, he served as a Regional Sales Manager overseeing direct sales and distribution for the eastern United States, the Caribbean as well as defining global distribution strategies.
Bandy received a Bachelor of Science degree in business administration from the University of Tennessee.
< SEE ALL CONFERENCE SPEAKERS>