SPEAKERS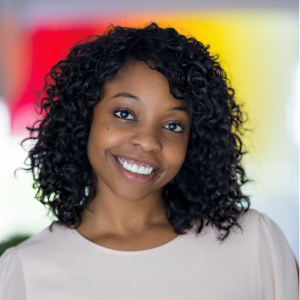 Kendra Bracken-Ferguson
Founder and CEO
For almost two decades, Kendra Bracken-Ferguson has helped define and navigate the digital space as a creative force for brands and influencers, becoming a recognized and sought after innovative leader, visionary and transformative brand builder.
Most recently Kendra was the Chief Digital Officer of CAA-GBG, the largest brand management agency in the world with 24 offices in over 20 countries. BrainTrust, the social media agency that Kendra founded in 2016, joined CAA-GBG which is a joint venture between Global Brands Group Holding Limited ("Global Brands"), and Creative Artists Agency ("CAA") in 2017. In April of 2019, Kendra bought back BrainTrust and the agency is now independent refocused on Brand Strategy and Social Media for brands, institutions and tastemakers.
Prior to BrainTrust gaining notoriety and success, Kendra saw an opening in the market for digital, social and influencer marketing and she co-founded Digital Brand Architects. DBA grew quickly from an idea at a kitchen table into the go-to firm for influencer management and was recently acquired by United Talent Agency (UTA).
Before launching DBA, Kendra created the social media footprint for fashion behemoth, Ralph Lauren, where she was the company's first Director of Digital Media. Kendra's work during and since her time at Ralph Lauren was informed by her years as Vice President, Digital at Fleishman-Hillard, New York, where she led the digital consumer team in developing social media strategies for clients including AT&T, DKNY, and P&G. A compelling and charismatic keynote speaker and industry leader, Kendra has been awarded the Emerging Voice Award by her alma mater Purdue University, named one of the "Most Influential African American Women" by Essence Magazine, Cayton Children's Museum board member and noted by Mobile Marketer as a "Mobile Women to Watch" amongst other industry accolades. Kendra is also on the Forbes Agency Council and serves on the Advisory Board of Influencer Marketing Association.
Working ahead of trends and predicting opportunities, Carpe diem is not just a saying to Kendra – it is a way of life.
< SEE ALL CONFERENCE SPEAKERS>