SPEAKERS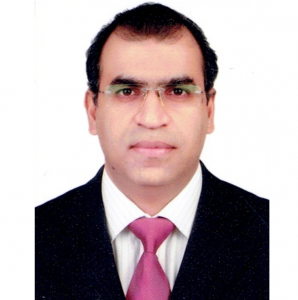 Joyanta Majee
VP & Head of the Data & Analytics Practice
Joyanta Majee is the Vice President & Head of the Data & Analytics Practice at Orion. He has over two decades of multi-faceted global experience spanning management consulting, advanced analytics and digital solutions, across a broad spectrum of industry verticals including Consumer Goods, Retail, Banking & Financial Services, Hi-Tech, Healthcare and Travel/Transportation. He is passionate about working with data and leveraging advanced analytics tools and frameworks to address critical business challenges for his clients. Prior to joining Orion, Joyanta held senior positions at several marquee organizations including VP & Head of Knowledge Process Operations at Accenture, VP & Global Head of Account Management at Datamatics, and Americas Sales Head at TCG Digital. In his most recent assignment, he was SVP & Head of the Analytics Practice at a Bay Area based AI & Data Science products and solutions company. Joyanta started off his career in Management and Strategic Consulting working at Pricewaterhouse Coopers.
Joyanta is a B.Tech. from the Indian Institute of Technology, and MBA from the Indian Institute of Management.
In his current role at Orion, Joyanta is responsible for driving the Go-to-Market strategy and growth of the Data & Analytics Practice and socializing new ideas and innovative analytics solutions with its clients.
< SEE ALL CONFERENCE SPEAKERS>