SPEAKERS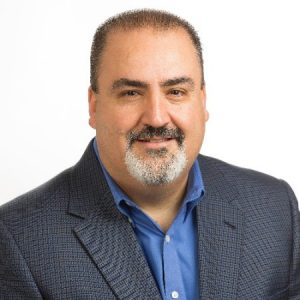 John Minardi
Senior Director, Digital Healthcare & Connected Commerce Technology Services
John Minardi is a Senior Director Healthcare and Connected Commerce Technology Services with a true passion for delivering creative IT solutions that serve as foundation for technology advancements and innovation in the healthcare and retail industries. With over 27 years of IT leadership experience, John seamlessly applies his keep strategic vision and extensive business acumen to drive operational excellence, while ensuring alignment with organizational needs. Through collaboration and leadership, John has successfully engineered core transactional websites, Retail/Omni-channel applications, as well as mobile/tablet innovations that win and retain customers within a rapidly changing landscape.
Specializing in digital technologies and the Omni-channel experience, John uses his extensive industry knowledge to master complex data. Most recently, John leads an organization whose goal is to generate technical solutions that drive an optimal user experiences across multiple lines of business within Johnson & Johnson.
John's primary interests include collaborating with business and IT partners to influence new and innovative solutions, providing consultative support to all levels of the organization on IT-related activities, and identifying areas where business process improvements can be made to increase overall efficiencies for the organization.
John holds a BS in Computer Science from William Paterson University of New Jersey and enjoys spending time with his family in New Jersey.
< SEE ALL CONFERENCE SPEAKERS>