SPEAKERS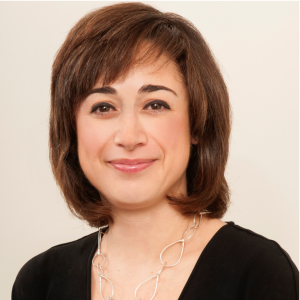 Gina Papush
Global Chief Data & Analytics Officer
Gina Papush is the Global Chief Data & Analytics Officer for QBE Insurance Group, one of the top 20 global insurance and reinsurance carriers. Gina is recognized for proven leadership and expertise in analytic innovation and data-driven strategies that accelerate business growth in complex environments. During her 20+ year career, she successfully built leading decision analytics and information management capabilities across diverse industries and business models, delivering significant business results.
As a Global Chief Analytics & Data Officer for QBE, Gina is spearheading the development of big data anlaytics and decision science capabilities for the firm globally. Prior to joining QBE, Gina headed the mortgae decision analytics and management team for Citigroup's Global Consumer Banking unit and held various leadership positions within financial services and consulting industries. Her experience includes leading data science, information managemt, customer analytics, research, and strategic business planning for retail banking, consumer lending and credit, traditional and digitial retail, health care and pharma, manufacturing, and entertainment industries. She began her career in the field of environmental statistics.
Gina has served as Advisory and Executive Board member for data analytics/AI and insurtech start-ups. She holds an M.S. in Statistics from the University of Maryland, where she also completed her Ph.D. qualifications.
< SEE ALL CONFERENCE SPEAKERS>