SPEAKERS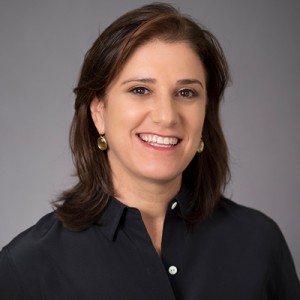 Ellie Hirschhorn
Former Chief Digital & Consumer Officer
Ellie Hirschhorn is an experienced media and technology leader possessing a combination of business, creative skills and technical skills with a track record of transforming, growing and scaling content businesses. She has built and led successful digital initiatives, driving change at both large companies (8 years at Viacom, 8 years at CBS) and executing entrepreneurial plans and a successful exit at a startup (3 years at MediaNet, a leading digital subscription music subscription.) Ms. Hirschhorn has demonstrated leadership skills and strengths in operations / general management, programming, revenue and audience development, product development, digital marketing, consumer data, strategic planning/M&A, business development and engineering.
Most recently Ellie was Chief Digital & Consumer Officer for Vitals, a healthcare technology company. Previously, Ellie served as Simon & Schuster's Executive Vice President and first Chief Digital Officer, overseeing content & programming, product, digital marketing, business development and engineering. Before coming to Simon & Schuster, Ms. Hirschhorn was at CBS College Sports (f.k.a. College Sports TV) where she was Executive Vice President, Digital Media in charge of the company's digital division, including CSTV's network of 214 official athletic sites, CSTV All Access (an OTT platform powering 100+ broadband TV channels providing live audio and video of 10k+ sporting events annually.) Before joining CBS, Ms. Hirschhorn served as Chief Operating Officer of MediaNet, and also held various high-level positions at Viacom; GM of MTV.com, Head of Business Development for MTV Networks, and Director of Business Development at Showtime Networks.
Ms. Hirschhorn holds a BA (magna cum laude) from Yale University and an MBA (second year honors) from Harvard Business School and was a Henry R. Luce Scholar. She serves on the Board of Directors of Fiduciary Trust Company International, Hashoff LLC, Blinkist Labs, and Driver Digital. Ellie also serves on the Board of Governors of Yale University Press, and the Advisory Boards of The Mount Sinai Adolescent Health Center.
< SEE ALL CONFERENCE SPEAKERS>