SPEAKERS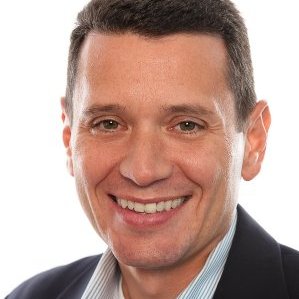 David Palmieri
Chief Operating Officer
A senior business executive, turnaround specialist, general manager, and product developer with substantial experience overseeing B2B and B2C ventures that generate in excess of $700M in revenue per year, David Palmieri is an expert in driving business transformation, digital startups, and new product launch scenarios. Mr. Palmieri was most recently the Chief Executive Officer of U.S. Legal, one of America's leading online consumer law brands. He joins Centric Digital as Chief Operating Officer with to help drive digital transformation for our clients and to establish the organization and processes to support the company's rapid growth and development.
In three years at Lexis-Nexis before joining U.S. Legal, Mr. Palmieri led Martindale-Hubbell, a $180M legal marketing and information services company that he described as a "130-year old startup." He re-organized all aspects of the business including product development, marketing, operations, and finance to focus on the brand's core customer value proposition and invested in digital marketing to increase customer acquisition effectiveness. Mr. Palmieri rejuvenated employee morale at all organizational levels by promoting and supporting a "startup" culture encouraging speed, creativity, and accountability, and his efforts led to Lexis-Nexis developing and re-launching www.lawyers.com, a site that would attract three million unique visitors each month and grow 20% per year.
Prior to joining Lexis-Nexis, Mr. Palmieri served as Senior Vice President of Global Product Solutions & Strategy at Dun & Bradstreet, the $1.5B leader in business information, software and analytics, where he was part of the senior leadership team that drove the revitalization of the company. As Senior Vice President of Global Risk Management Solutions (RMS), he was General Manager of D&B's core business globally and drove a major transformation of that business. He transitioned the business from printed reports and installed software to a cloud-based subscription model through the creation of DNBi, an innovative software-as-a-service (SaaS) platform that transformed the customer experience, doubled the rate of revenue growth and drove significant improvements in customer satisfaction in less than two years.
Earlier in his career Mr. Palmieri led Product Management and Business Development at several high-growth Internet startup companies. As Vice President of Products at Register.com, a leading provider of domain name and Internet marketing services, he launched services that have helped hundreds of thousands of consumers and small businesses establish and build their presence on the Web. Mr. Palmieri was one of the first employees at Barnes & Noble's e-commerce division, BarnesandNoble.com, where he was a pioneer in the development of consumer e-commerce and helped grow the company from launch to over $100 million in revenue and its successful initial public offering (IPO). Earlier in his career he served as Product Manager for Broadband Services for Verizon developing the high-speed Internet and interactive video services that today make up the FiOS service and as a management consultant at Accenture (then Andersen Consulting).
Mr. Palmieri is a member of the board at Credit2B, a cloud-based credit data exchange center and a member of the advisory board at Placecodes, a mobile marketing technology company. Mr. Palmieri holds a BA, magna cum laude, from Franklin & Marshall College and an MBA from Harvard Business School.
< SEE ALL CONFERENCE SPEAKERS>