SPEAKERS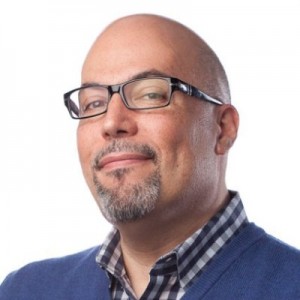 David Link
Chief Digital Officer
David Link is the Chief Digital Officer at Lincoln Center responsible for developing the digital strategy and building new online destinations, mobile apps and on-campus interactive experiences. David is focused on advancing Lincoln Center's ecommerce platform, in-venue experiences and developing video and editorial content that evolves Lincoln Center from a local destination to a global online experience.
David also oversees Lincoln center's Emmy award winning short-form video department in broadcasting livestreams and developing original short-form series.
Before joining Lincoln Center David was the Co-Founder of The Wonderfactory an experience design firm that focused on media companies, publishers and advertisers. At The Wonderfactory David mentored and partnered with executives across a number of media sectors in the planning and execution of their company's digital business. There, he worked with such companies as Time Inc., Barnes & Noble, Lionsgate, NBC, Coca-Cola, NBA, National Geographic and Food Network to help them reinvent their consumer experience through new digital strategies and products. Before that, he was VP and Creative Director of the America Online internal creative studio that provided digital strategy, creative development and short-form video for over 18 major content channels of AOL brands.
David started his career in traditional motion picture advertising for major motion picture studios in Los Angeles. He studied Film Directing at SUNY Purchase and Visual Communications at California Institute of the Arts.
< SEE ALL CONFERENCE SPEAKERS>